Job Description
European Association for the Study of the Liver
Description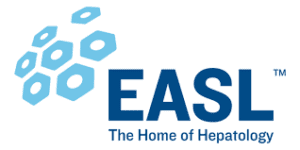 JOB DESCRIPTION
Position title:     Partner Relations Coordinator
Reports to:          EASL Business Development Manager
Location:              EASL office
Occupation:        100%
The Association:
The European Association for the Study of the Liver (EASL) is a non-profit organisation with its headquarters in Geneva, Switzerland. It performs its duty under a written constitution. All EASL activities and projects are coordinated by the EASL office in Geneva, which employs more than 35 people across several departments. The diverse and dynamic team offers a broad range of expertise from events management, education and publishing to marketing, finance management and public relations.
EASL was established in 1966 by a founding group of 70 European hepatologists. Over the past 50 years it has grown into a major European medical association with significant international representation and global influence. EASL has approximately 5,000 members from all continents, and the annual meeting is now the major international scientific event for liver diseases with more than 9,000 participants. EASL's core mission is the promotion of research and education concerning the liver and liver diseases. EASL runs a comprehensive portfolio of conferences, schools, and related educational meetings. More recently, EASL has also established a broad collection of online education and digital tools. EASL acts as an advisor to global, regional and national health authorities, patient organisations and civil society on public health, policy and advocacy matters.
Position Summary
Mission:
Manage day-to-day relations with industry partners as they pertain to sponsorship and grant support of EASL activities. Proactively develop, maintain, and optimise new business, new offerings and new relationships.
Main functions:
The Business Development Department is looking for a passionate and committed Partner Relations Coordinator. The candidate will operate with expertise and confidence across various projects, such as international congresses, education, research, and advocacy initiatives. He/she will ensure the implementation of sponsorship contracts in line with customer expectations, compliance regulations and EASL's ethical standards. The candidate will work closely with EASL congress, scientific education & advocacy teams. Regular contact with scientists and doctors will be part of the daily business as well as international travel for meetings and events.
Key responsibilities include:
Management of EASL sponsor accounts
Prospection of new healthcare industry partners
Develop new sectors such as nutrition, sports, insurance, new therapeutic areas
Major duties and responsibilities:
Project Management:
Prospection of new industry partnerships
Follow trends in therapeutic areas and strategies
Lead organisation & delivery of client meetings
Develop partnerships around scientific education, advocacy, research
Marketing and sales:
Suggest and co-develop new projects
Reach annual sales objectives (B to B)
Upsell to existing clients EASL's flagship products and projects
Identify and analyse client needs and develop bespoke solutions, support product development
Develop in depth understanding of industry specific stakes and trends
Maintain and extend relations with EASL's long term partners
Proactively ensure compliance alignment of partnerships and agreements
Ensure regular client reports and KPIs for sponsored activities
Administrative and organisational support:
Prepare and adapt presentations for external use
Take care of rigorous reporting (meeting minutes and client account plans)
Oversee customer contracts from negotiation to signature
Support team on congress planning and organisation
Qualifications and experience
English native preferred
Business School Graduate or equivalent
Professional experience: minimum 2 years in a similar position
IT literate
Proven track record in sales
Marketing background is a plus
Experience in the association, NGO or related sectors is a plus
 Additional requirements:
Excellent interpersonal & communication skills
Excellent presentation skills
Team player
Autonomous
Rigorous and committed to achieve standards of excellence
Strong organisational skills
Solid reporting methodology
Detail orientated and accurate
Able to travel regularly
Resilience, ability to handle irregular workload, peaks and troughs
What we offer:
Flexible working hours
Possibility of remote work
Great remuneration package
Exceptionally good pension plan
Diverse, equitable and inclusive workplace and employer
Job security, integration into EASL Office team and EASL leadership governance community
One to one management and mentoring
Career development guidance and opportunity
EASL is committed to equality of opportunity and encourages applications from all qualified candidates regardless of sex, age, disability, gender identity, religion, or ethnicity.
 Contact details:
Please send the complete application (CV, motivation letter, Certificates and Diplomas) to recruitments@easloffice.eu
Only complete applications will be considered. Please note that due to time constraints, we will only answer the applicants that are selected for a first round of interview. Thank you for your understanding.